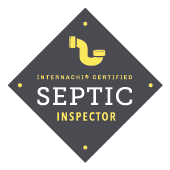 Many homes have individual wastewater treatment systems that use the soil to treat small wastewater flows. If you are considering a home in the country or in a space with large acreage lots, you may be looking at a home that relies on an individual septic system. Should this be the case, it's essential that you get the septic system tested.
Signs of septic system failure include:
Slowly emptying drains
Backed up sewage through drain lines
Wet, smelly spots in the yard
Dishwasher or laundry drainage leading to the yard
If the previous owners did not maintain the system properly, or if it was improperly constructed, damages are more likely to occur. We can check for signs of damage or improper construction during our testing process.
When you choose Right Choice Home Inspections, you're choosing to move forward with your home-buying process with the best possible first steps. We help you understand the extent of any issues we find, allowing you to negotiate with the seller in a way you see fit. If you find that you would rather find another property, that's okay too — we'll offer a lower price to inspect the second property you fall in love with.
Trust a team who truly cares. Get in touch with us today to schedule your septic system testing.